ExceLab 7.0 Add-in License Renewal Help
The instructions below apply to ExceLab 7.0 for Windows PCs. For ExceLab 365 and Sheets Add-on, renew your license directly in the add-in menu.
To install your newly purchased license for ExceLab 7.0:
If ExceLab is already installed, just navigate to Apps and Features (Windows 10) or Add or Remove Programs for earlier Versions of Windows. Find ExceLab and click Modify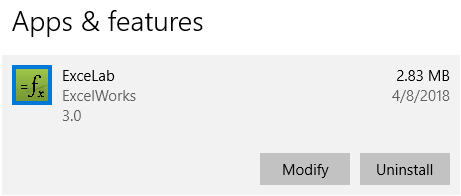 Click on Install New License.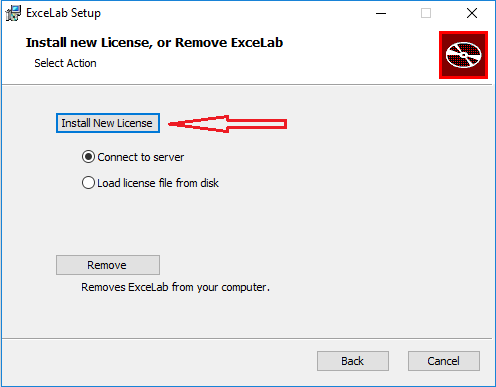 Next, enter your Login Email/Password for excel-works.com to retrieve and install your new license.